Allergen Awareness Training - New Food Laws
A Plus Food Training L.L.C. is now offering Allergen Awareness training. This course provides information about the importance of allergen awareness. Students will learn about the safety measures for preparing food and serving customers with food allergies. Students will learn about the following topics: major allergens, allergic reactions, communicating with guests, preventing cross-contact, proper cleaning methods, communicating with guests, proper food preparation, and food labels.
This course is offered in three format:
Instructor led course
Online course
Live webinar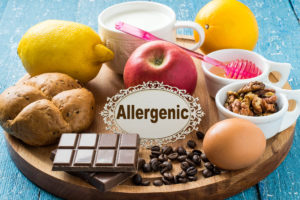 New IL Requirements – Allergen Training
There are new requirements for certified Food Managers working in restaurants in Illinois which is effective starting January 1, 2018. All certified Food Managers must complete an additional allergen training program. The Allergen Certificate must be kept at the establishment and be available to the health inspector upon request. These food laws are also required in other states. Check your state health department for the specific requirements.
New IL Requirements – State License
Effective January 1, 2018, the Illinois Department of Public Health will not be issuing a state manager certificate/license. Managers will no longer need to submit the $35 state fee for the state certificate. The ANSI/CFP manager certification (i.e. ServSafe Manager Certificate) will be proof that state requirements have been met.